Commercial Workspace Virtual Tour Project
Kitt Offices approached us to create a Virtual Reality Tour for their project as they had stated that they have the issue of finding time with their clients to view properties. They wanted an experience that allowed clients to feel like they're really there without needing to leave the comfort of their home or workplace. The reasoning behind Kitt choosing to create a virtual reality tour with us was also for design purposes as the ability to understand the whole space completely is much greater than when viewing very specific camera angles presented in still images. During the concept stage, by being able to see and understand the whole design scheme rather than just singular camera angles, designers/architects can ensure that the whole scheme moulds together well.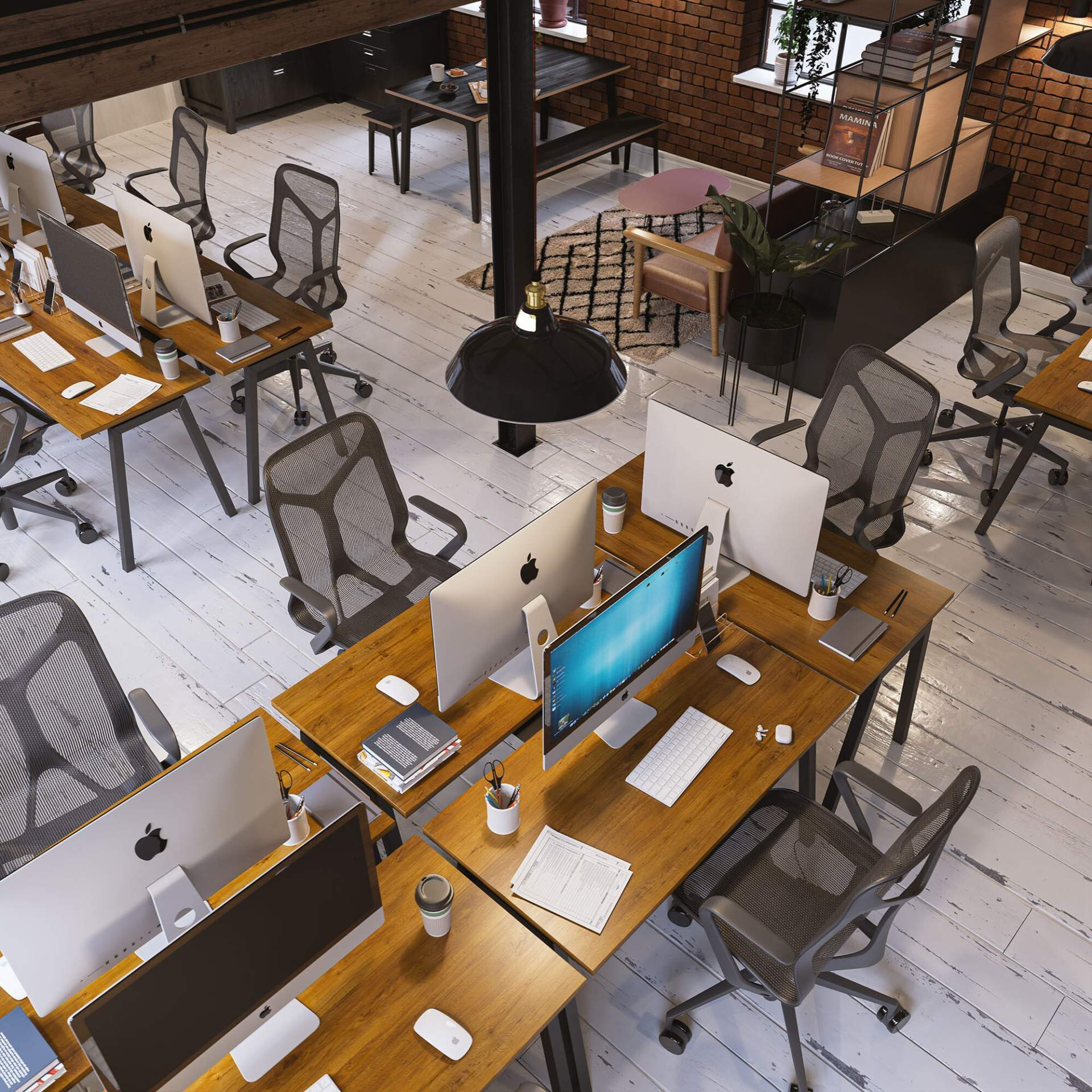 The process began once we had received the brief from Kitt Offices. The brief consisted of the dimensions of the workplace in square footage as well as additional information such as how they wanted the appearance of the user interface. It was important that the tour was not too complex and required minimal technological skills to navigate.
"We don't have a lot of in-house 3D artists so I have been on the hunt for a resource for a while now. It's safe to say I won't be looking anymore! These guys are absolute wizards- the visuals are so much more realistic than some of the people I have worked with in the past"
Head of Design at Kitt Offices
Rendering the whole virtual tour during the development process repeatedly would have been extremely unproductive in terms of time efficiency. By collaborating via the use of still images, we were still able to cover the whole office speedily and successfully. Once the actual design was finalised and the respective still angles of the workplace had been approved by the project designer, the next stage was to produce a draft version of the virtual tour to approve and eventually render the final product shortly after.
Software
Autodesk 3ds Max, Corona, Photoshop