Private Customer
Design: QDesign
Area: 90m2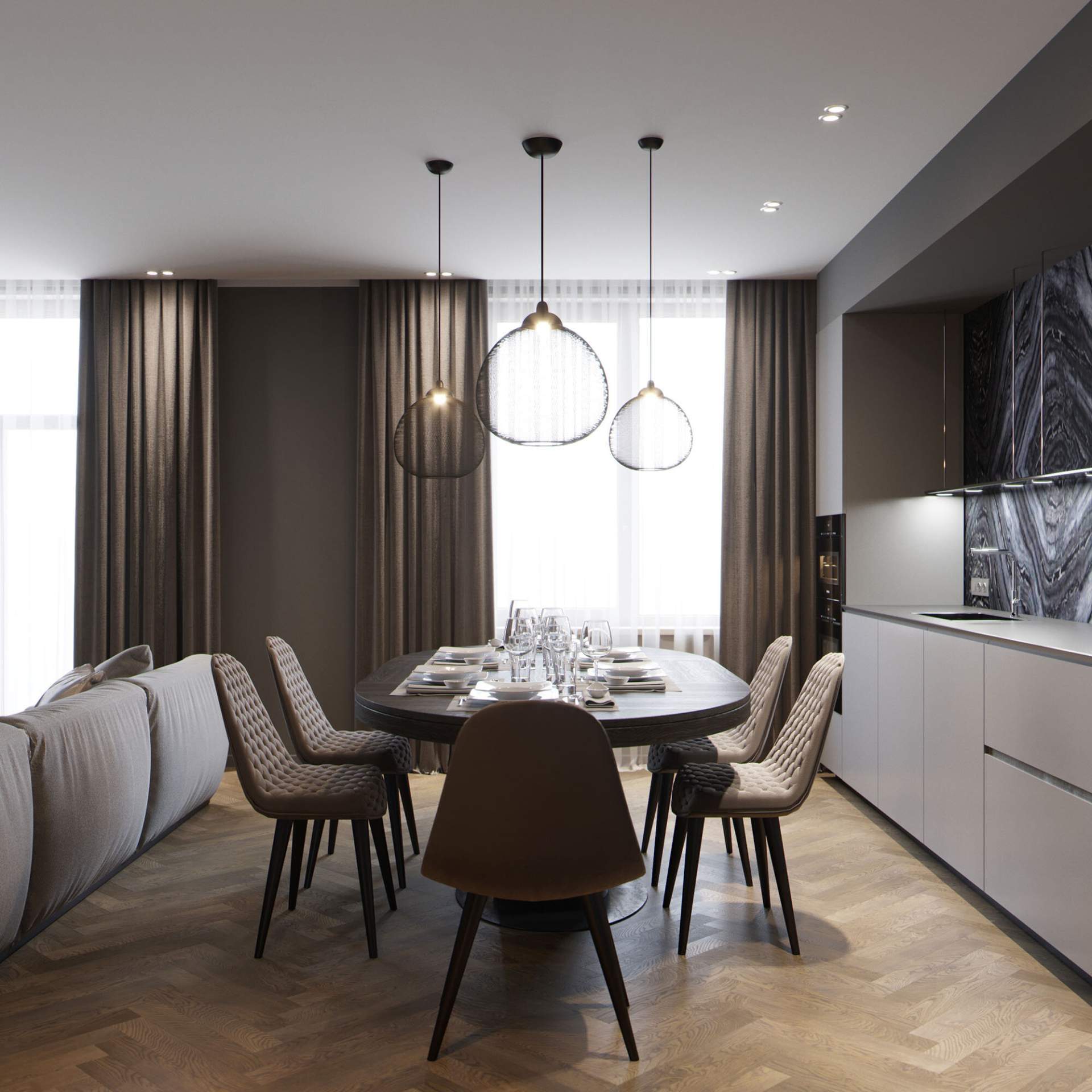 The client is a successful young entrepreneur from Russia, bought this flat in a contemporary block of apartments, with a desire for a home that expresses his lifestyle: dynamic, informal.
We were given a task to create a flat that is full of individuality and captures the client's essence and character: a masculine but relaxed environment where he can feel comfortable either on his own or when entertaining guests.
Praesent ut ante sit amet lorem feugiat pellentesque et eu quam. Morbi ac nisl mattis, lobortis dolor vel, blandit enim. Phasellus ac justo volutpat, iaculis lorem id, interdum elit. Curabitur sed augue sed sem pretium hendrerit. Nam ultrices ut sapien id bibendum.
Software
Autodesk 3ds Max, Corona, Photoshop